Today after work I did a little photo shoot with Tony. Tony is extremely photogenic, and one of my favorite subjects to photograph (Teddy and Tattoo as well).
Over the past eight months I've been working on a project documenting life on the streets in the Chicago downtown area.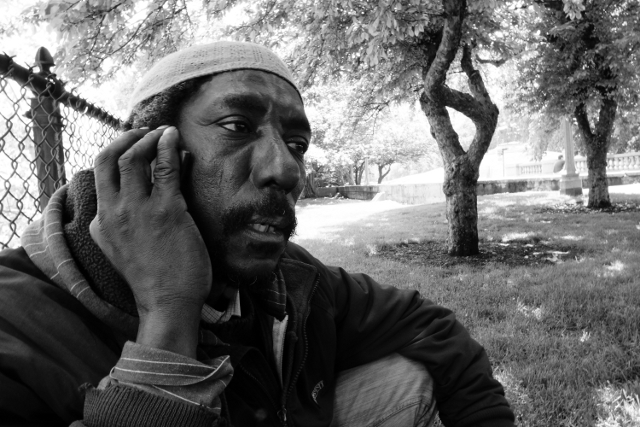 Tony is one of several homeless people that I have grown to have sincere and unyielding compassion for. He's a good guy who struggles with some psychological issues. He doesn't drink all that often, but he loves to smoke pot. Unfortunately, marijuana greatly impairs Tony's ability to function.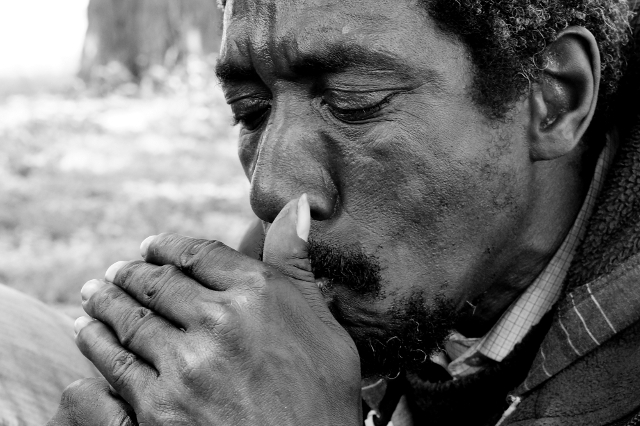 Tony played bass in a Jazz band back in the late 70's. Today you'll find his backpack filled with his writings on the Bible. I've always found Tony to be kind, compassionate, and considerate. Tony calls me his "photogenesis."
I'm looking into helping Tony get assistance in finding a place to live indoors. He's been living outside for the past ten years.