Off-Grid Living Update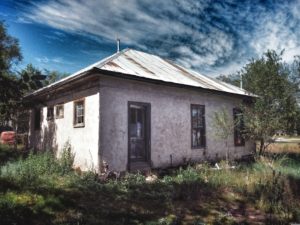 My friend Paul, at 72 years old, jumped up on the roof yesterday and took off almost all the tin! I hope I'm in half as good of shape when I'm 72.
This is day five of the "Reuse This Old House" project. I'm looking to have most of the roof removed today, leaving only the walls to tend to. I now have about $500.00 worth of tin ready to be used on my own cabin!
You never know what you'll find in the walls of an old house...
UPDATE: Found an antique can of Patterson's Tuxedo Tobacco. I guess this brand was from around 1906. I see them on Ebay for around $35.00. Looking online, I think mine is a old one. I need to check the tax stamp for a possible date. Could be pre 1905! Lol.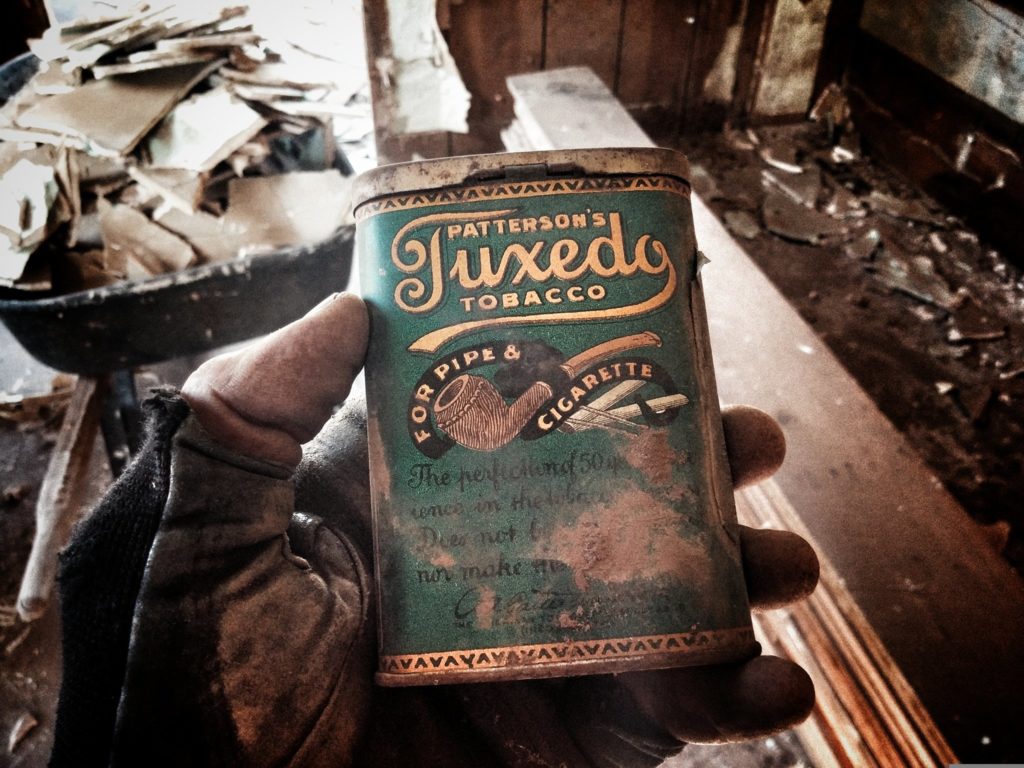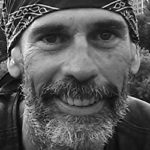 Chuck Jines is an internationally published independent documentary photographer and photojournalist.
Chuck's passions center around the controversial questions concerning the nature of reality, the human mind, society, and current events. He covers news events, social events, and loves to share his social documentary photography of people, places, and things.
Chuck is also an Amazon author and the publisher of the magazine, Gravis.
Chuck's work has been published by prominent news publications such as the BBC, The Daily Mail, The Guardian (2), New York Mag, and the fine-art magazine, Corridor Elephant.
Chuck's video work has been used by ABC News/Rock'n Robin Productions special on Hurricane Katrina. Chuck has also provided fixing services for CNN's "This Is Life" with Lisa Ling (Season 3 Episode 3, The Black and White of Heroin), and has been invited to display his work at the Chicago History Museum.
As well, Chuck has given presentations of his work at Chicago State University, and at DePaul University College of Communication. Chuck's work on heroin has also been exhibited at the Gallery 7 in Joliet Il..