I no longer offer street photography workshops in Chicago. I will be offering a photo adventure/workshop in New Orleans on both Saturday October 28th, and Sunday October 29th, 2017. Contact me at chuckjines67@gmail.com to be put on the list. I'll be taking payments in September.
---
Contact Me To Schedule Your Workshop Today!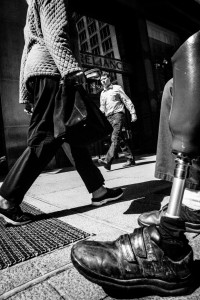 Hello, and welcome to Chicago! As a true "big-grid" city, Chicago is one of America's best cities for candid street and urban photography. The energy, the people, and the neighborhoods of Chicago offer awesome opportunities to explore a true urban environment.
I offer several urban street photography workshops designed to fit your needs. Not in town on any of the scheduled photo class dates? Contact me using the form below to schedule your one-on-one or small group urban street & travel photography workshop! Hope to see you soon at the next Chicago street photography workshop!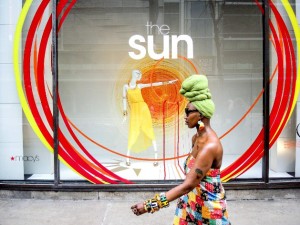 I offer photography workshops and photo walks that are designed to fit photographers of all experience levels. Whether you're a beginner, a novice, or a seasoned professional photographer, I can custom design a photo adventure or photography workshop that is sure to please. I offer both per-scheduled workshops, as well as custom bookings to fit any schedule.
Over the years, I've had the opportunity to lead hundreds of photo walks, classes, and photography workshops in Chicago, Detroit, St. Louis, and New Orleans! (Workshop Reviews)
Contact Me To Schedule Your Workshop Today!
Feel free to contact me using the form below if you have any questions or to schedule your photography workshop/photowalk! Be sure to include the dates you would like to attend. See you soon!
CONTACT
PLAY AUDIO FOR DETAILS! (prices mentioned in audio are subject to change. Latest pricing listed below)

Following in the tradition of Walker Evans, Henri Cartier-Bresson, Robert Frank, and Garry Winogrand.
'The guard is down and the mask is off.
People's faces are in naked response on the subway.' -Walker Evans
If it isn't a candid capture, it isn't a street photograph! Learn street photography in the tradition of Walker Evans, Garry Winogrand, and Henri Cartier-Bresson.
My' photography classes and workshops are designed to provide the very best learning experience.

For anyone interested in street photography, historical/social documentary photography, or photojournalism - the art of capturing life as it happens, and telling stories with images.
What you will need:
A 24mm or 28mm prime lens
A digital camera
Three 5x7 prints of your work (optional)
Clothes that can get dirty
Good walking shoes
Off-camera flash unit with cable or radio trigger (For flash workshop)
An open mind!
What you will learn:
Techniques for capturing candid images
How to create strong compositions
Getting the most out of your camera settings
Achieving the best exposure with available light
Tips on creating a strong black and white image
Four-part thought process for capturing images
Ideas for dealing with people in public
2016 CHICAGO URBAN STREET
&
TRAVEL PHOTOGRAPHY WORKSHOPS

---
Gift Certificates Available!
Contact me using the form below to schedule your one-on-one or small group urban street & travel photography workshop!
When I photograph, I see life, that's what I deal with. I don't have pictures in my head. I frame in terms of what I want to include, and naturally, when I want to snap the shutter, and I don't worry about how the picture is going to look.
I let that take care of itself. -Garry Winogrand
Contact me using the form below to schedule your urban photography workshop!


CONTACT
Are you a photographer that is interested in learning about the exciting genre of street photography?
Do you want to acquire techniques that will help you overcome your fear of taking candid photos of strangers? Would you like to find and develop your own personal street photography style?
If you're a beginner or a seasoned photographer who wants to discover the joys of photographing the human experience, then this Chicago street photography workshop is for you.
If you're looking to achieve real results with your street photography, you will not want to pass up this opportunity to build your own unique street photography portfolio!
Power-Packed, NO Fluff Workshop!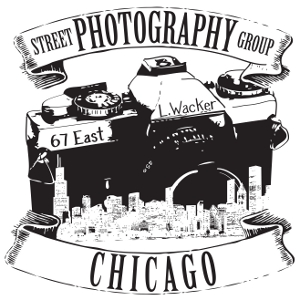 This is a power-packed no-fluff workshop where you will learn traditional street photography philosophy, history, and the skills required to create memorable, powerful, and meaningful social documentary photographs.
The goal of this workshop is for every participant to come away with the knowledge and confidence required to capture quality photos that they can be proud of.
Don't miss out on this unique opportunity to bring out your full photographic potential. Chicago is a world class city filled with awesome buildings, people, places, and things to photograph! Chicago is filled with diverse ethnicity, culture, language, and style. Arguably, I know the Downtown Chicago area and its people like no other street photographer. Please read some of my street photography workshop reviews.
By participating in this workshop you will learn:
1. Learn how to become more comfortable interacting with strangers. You'll also learn essential techniques for getting in close, without disturbing the subject or asking permission.
2. Improve your ability to recognize potential photographic situations, and practice combining multiple elements to build layered photographs.
3. Learn how to avoid trouble and defuse sensitive shooting situations.
4. Learn how to SLOW DOWN and to work quickly and quietly without having to think about or fidget with the camera.
5. Learn techniques for working a street corner
6. Learn the essential "rules" of composition to help create deep and powerful photographs
7. Learn the best digital camera settings
8. Learn the best editing and post-process workflow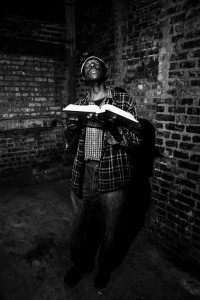 Each workshop is limited to a maximum of 4 people so that I can give personal attention to each participant, working through the specific hurdles for each student to overcome, thus assuring the greatest possibility for capturing awesome photographs.
Each workshop is designed to allow participating photographers to spend as much time as possible with Chuck photographing at various locations around the city.
Lectures and question & answers occur as we work together and at meal breaks. Participants will be able to observe Chuck Jines working in action; how to find and evaluating potential subjects, and how to move in close for truly incredible captures.
This is a hard-hitting, zero fluff street photography workshop.
Includes
Best Camera Settings and Composition Instruction

Professional Photographer Guide
Photo Walk & Discussions
Local Transportation
BASIC WORKSHOP SCHEDULE (Subject to change)

Group will meet for introductory lecture before hitting the streets.
Each participant will receive a booklet that covers the information given during the opening talk. Participants should be prepared for extensive walking, so lease bring proper shoes. We may also take an occasional subway ride to various locations (locations are subject to change based upon events, weather, or photographic opportunities).
MATERIALS:
1. A camera: You can bring any type of camera that you wish. I recommend using a 28mm and a 50mm prime lens.
2. Good shoes and pants that can get dirty.
3. An active and alert mind.
Refund Policy: This is a rain or shine event, please come prepared for weather conditions. All sales are final and only exchanges are given for future workshops if you are unable to attend the event. (extreme circumstances we will be handled on an individual bases)
Contact Chuck for more information:
CONTACT
Workshop Information
Participants will provide their own transportation, lodging and meals. The workshop includes an introductory talk with accompanying workbook, the opportunity to work one-on-one to develop your individual working technique and unique personal vision, and a Chicago Street Photography Group Workshop Certification of completion.
Can't make the next Chicago workshop? Private one-on-one and small group photo tours also available. Do you have physical issues? Not a problem. I also offer custom one-one-one workshops for folks with physical limitations.
Reviews
Dear Chuck —
Thank you for introducing me to the world of street photography. You teach a wonderful combination of tools, technique and tradition, and your workshop took the fear that I had and replaced it with passion. Your workshop gave me the "tricks of the trade" that you've learned over the last 5 years, and your knowledge of the city and its inhabitants is unparalleled. In an era of digital manipulation and fast firing cameras, you stand out as "the real deal".

Best regards,

Jeff Carsten, Southern Light Photography
Yes!...
"...I have sent emails to all my photo pals recommending this workshop.

In one day in the rain, I got more confident with my camera (shooting on "Manual" was amazing -- I'd always been afraid of 'M') and more confident being "out there" as a photographer.

You will feel like you have traveled far and deep, seeing the city for the first time with new eyes.

Chuck is a generous and skilled teacher who has lots of tricks up his sleeve.

You will have fun and learn a lot more than you expected."

-Angela, June 15, 2013 Chicago Street Photography Workshop "
Thanks, Chuck
I was only in Chicago for a few days and I wanted to see the city. That's exactly what I got with Chuck Jines. I had contacted several photo tours/walks and received delayed responses, notices that they were out of town for the Thanksgiving week, etc. Chuck got back to me immediately and asked if I wanted a private. I was on board.

Street photography has always been an interest of mine, but getting comfortable taking photos of strangers has been difficult. I got more out of watching Chuck work and interact with people on the street than I'd received from any photography workshop. He explains the process and gets you out of your comfort zone, which was a mandatory step for me.

You don't just get the tips and tricks of street photography with Chuck, you get an all out photography lesson. He covers framing, balance, metering, content; all things I felt I was quite confident with, but he would go deeper into the psychology behind photography and what makes a good photo, innately. His knowledge of the subject in general is mind blowing. I could pick his brain for hours and will definitely contact him again when I'm in town, as his prices are VERY reasonable, and he could easily charge 3x as much.

Chuck knows the city very well. He has intertwined himself with photography and philanthropy to create a wonderful way to give back to his art and the homeless in Chicago. Please go to his website and read some of his blogs on his projects and the people he follows. They're not your everyday photo projects. He literally brings light to some of the darkest parts of our society, and does his best to help those who are willing to be helped.

He's quick and unapologetic when it comes to people who judge him. A gentleman approached us after he had taken a photo of a homeless man, who Chuck knew and had photographed before, and began to berate Chuck for taking advantage of the homeless. After an attempt to have a civil conversation with our nosy, new friend, and was denied by unintelligible banter, Chuck just rose his camera to his face and snapped a photo of the guy. He stomped off in an irate stupor. It was quite wonderful. There would be no way to appease that man, or any way to explain to him that Chuck does more for this community than probably anyone in the city.

Most importantly he reinvigorated my interest in film. I bought a Minolta 202 on Ebay the second I got home. It has forced me to slow down and concentrate on everything that goes into a photo. I'm learning more about light and exposures. I won't put my DSLR away, not even close, but I focus now on what's out in front, not what's on the little screen on the back of my camera.

I recommend Chuck's workshop to anyone who wants to move forward in their photography, not just in street, but as an artist. In this day and age it seems so many professionals are hesitant to share their thoughts and techniques. This is your advantage to take to the streets with one of the best. Take advantage of it. You won't be disappointed. -Bryan Lovell
A personal note about Chuck's lesson...
"...Meeting Chuck, and listening to him is like opening your eyes for the first time. In a few short hours I was able to spend talking and shooting with him, he gave me more ideas about documentary photography than in the year and a half I've been teaching myself. Thank you Chuck for your time,and giving me some great advice, social views, and a new direction in my work. Thank you, once again Chuck."-Paul Kolesnikov
Thanks much...
"...Chuck, your workshop was great. A day well spent."-Rhonda B. Woods
Photos by Workshop Participants:
More Reviews (Meetups):
"Chuck was very informative, and the group was eager to learn and shoot interesting subjects." -Maxwell
"Chuck gave us some of his experience and it was great! " -Charles Buckley on Mar 31, 2013
"Mr. Jines and I had a great conversation and he gave a great guided tour, through the rain, of the city I've never noticed before. Thank you sir."- Walter Torres April 15, 2013
" In short, very laid back and casual. Chuck didn't feel compelled to just ride the train, so with group input we walked the loop, underground Waker, and even stopped by Central Camera. The store is a step into the past, but had supplies to suit everyone. It was a destination on its own. This meet up surpassed all of my expectations. Come out and experience it for yourself. You will not regret the decision, Chuck is so informed and willing to share his experience. "— Terri on Feb 9, 2013
"Chuck is very knowledgeable and a very fun guy. This was a great meetup and I loved meeting everyone! "— Judy on Jan 20, 2013.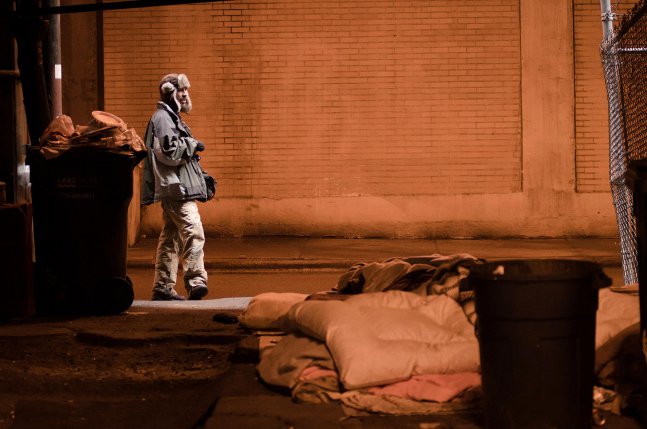 Chuck Jines working on his Life On Lower Wacker Chicago street photography project. (Photo by Vilma Jo )
Let us not forget that, while social documentary photography was born looking into the darkest crevices of the human condition, the purpose was to transform the world into a better place. To me, the highest art is that which betters the human condition. Pop art can make one feel, fine art can cause one to take pause and think; but High art, moves one to take action, and thus, changes the course of history.
Photography With A Focus: Traditional Social Documentary Street Photography and Social Change
The earliest social documentary photographers put their craft to use in bringing about social and historical change. The documentary photography of the 19th Century generally focused on the dark side of life, with the primary subject matter focusing on everyday activities of ordinary people, with emphasis on the injustices within urban areas, the lower classes, and the oppressed. Industrialization, urbanization, depersonalization, alienation, and secularism are all realities of modernity and post-modernity – these then should be the primary subject matter of the traditional documentary street photographer of today. While doing some research on an early street photography for an upcoming Meetup discussion, I came across the early street photographer, Jacob Riis. While thumbing through one of his books, I noticed a photo that reminded me of a shot I took this past winter. Here are two photos:
The first is from the 1902 publication by Jacob Riis, Battle With the Slum, that shows a New York City lodging house. This book was the sequel to his more well known publication, How the Other Half Lives. Both books revealed living conditions in the Lower East Side of turn-of-the-century New York City. The next photo is of the Ewing Annex Hotel here in Chicago, and was taken in 2013 by myself. This is the last of the cubicle style hotels for men located in
what was once known as, "Little Cheyenne." There is no doubt that some of the people who were living in the New York City slums recorded by Riis, found their way to Chicago, and to this very same Men's hotel located at 400 Clark St. I consider Riis to be one of the main founders of social documentary street photography - well before Henri Cartier-Bresson and his Leica. This is the tradition of photography that most interests me. Continuing with the history of documentary street photography, with its early emphasis on the darker aspects of urban life, we come to John Thomson, founder of documentary street photography with his publication of Street Life In London from 1876 to 1877… It was made into a book in 1878 -- a full 11 years before Riis' book, How The Other Half Lives which was an early publication of photojournalism that still serves as a good example of traditional documentary street photography of the highest order. Street Life in London, published in 1876-7, consists of a series of articles by the radical journalist Adolphe Smith and the photographer John Thomson.
The pieces are short but full of detail, based on interviews with a range of men and women who eked out a precarious and marginal existence working on the streets of London, including flower-sellers, chimney-sweeps, shoe-blacks, chair-caners, musicians, dustmen and locksmiths. The subject matter of Street Life was not new — the second half of the 19th century saw an increasing interest in urban poverty and social conditions — but the unique selling point of Street Life was a series of photographs 'taken from life' by Thomson. The authors felt at the time that the images lent authenticity to the text, and their book is now regarded as a key work in the history of documentary photography.
View all my videos on my YouTube page.
No Shot Street Photography
In my workshops, I've been focusing on layering elements and employing essential composition in order to create "deep" photos. I watch so many people see something that catches their eye, fixate on the single object, and then fire off a dozen shots of that one thing that first captured their attention. In street photography, one must learn to look past the single object, and find the relationship between multiple things. One must learn to "see" past the single object, and find relationships. Otherwise, you have nothing more than copies of things that were once in space - not a story.