Photography News Review 11-23-2017
Happy Thanksgiving! Here's your Photography News Review for 11-23-2017!
World turns blind eye to Libya slave trade: photographer
LONDON (Thomson Reuters Foundation) - Libya has become a modern-day slave market, with migrants caught in a complex trafficking web largely ignored by the outside world, a Pulitzer Prize-winning photographer said on Wednesday.
Narciso Contreras, who spoke to migrants turned Libyan slaves, said most attention focused on the North African country as a gateway for migrants attempting to reach Europe by sea.
"What I found is that it's a slave market, it's like an industry but the world is looking at Libya as a transit country," he told the Thomson Reuters Foundation. https://www.reuters...
What is street photography? Local artist James Martinson showcases work at Puyallup City Hall
At Puyallup City Hall, there are two photos that depict different moments from last year's Daffodil Parade.
In one of them, cheerleaders from Puyallup High School walk in the rain. In the other, the sun finally pokes through the clouds and shines down on the school's flag twirlers.
The photos are the work of photographer James Martinson, the current artist showcasing his work in the city's rotating art gallery. He spoke about the two photographs at his artist reception last week.
"If feels like sometimes people are raining on your parade," said Martinson, 67. "But if you just wait a few moments, the sun will come out." http://www.thenewstribune...
Gilgit-Baltistan: Roadside Photography Exhibition Celebrates Indigenous Cultural Heritage
LAHORE: When Photographer Zaheer Chaudhry came to know there is no art gallery in scenic beauty Gilgit-Baltistan he made a mission and went on with 44 pictures roadside show and bring them to local people living in smaller towns of Gilgit-Baltistan.
Zaheer recently completed his tour to smaller towns of Gilgit-Baltistan where he showcased his pictures in a series of roadside shows to introduce the locals about the other provinces, people, culture, nature and heritage.
He perused his pasion to educate and to start and interaction with the local people about the Pakistan's culture and people. "The local people are so generous and raised questions until get satisfactory answers," Zaheer said. http://unpo...
Stephen Shore's MoMA Retrospective Takes You on a Trip Through Photography's Recent History
The Museum of Modern Art has a long history with photographer Stephen Shore. The institution first purchased his work in the early 1970s, when a then 14-year-old Shore boldly set up a meeting with Edward Steichen, the director of the Department of Photography at the time. Now, nearly 50 years later, Shore returns to the museum for the largest retrospective of his work ever organized. And MoMA, for its part, does the artist proud, putting up an exhibition that is every bit as intensive, strange, and wryly humorous as Shore's output. https://news...
You Will Get Bored of Photography, You Will Be Disenchanted With Creativity
We're creatives! We're supposed to love what we do and never get tired of it, right? Wrong. You can love image-making with every fiber of your being and still need a break from it, and to ignore that need is detrimental to your mental health and creativity. Why did you get into photography or videography? After all, it offers way less job security than most fields, so the only logical reason to enter it is if you love it so much that that outweighs the lack of financial security. But what happens when that love is suddenly imperfect? https://fstoppers...
Minted rolls out an on-demand photography service for around $100 per session
When you go through a big life event — say a milestone birthday for a parent or a wedding — there are probably going to be a lot of mini-events that happen before and after the big one. But you might not think to hire a professional photographer for them and stick with a couple phone cameras because it can be tough to find those photographers.
So Minted, a company that's been around for quite a while and traditionally known for cards and stationery, is now launching a service to streamline that process and make it easy to summon a skilled photographer to document events like those. Though the process might be tied closely with, say, family portraits, it's pretty easy to see how getting a photographer quickly ahead of a life event that there's a good chance has a higher level of skill than you with your iPhone could convince people to pull out their wallets. https://techcrunch...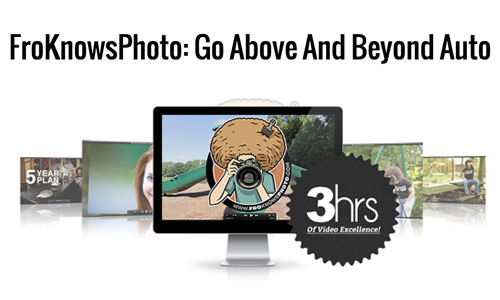 If you find value in the material that I offer, let's have a mutually beneficial exchange! Your donation helps to keep the New Media alive!
BECOME A MEMBER TODAY! http://www.chuckjines.com/grit-street...
Grit Street Photography Bookstore - http://www.chuckjines.com/bookstore/