Photography News Review 11-20-2017
Good Monday morning my fellow photogs! Here is the Photography News Review for 11-20-2017
I'm Not Good at Street Photography… I'm Just Not Scared
Today I used Lightroom Mobile to capture images on the street for the first time. I recently remembered that you can sync images from Lightroom Mobile right to the Lightroom desktop application. This was huge for me as I'm tired of syncing via Airdrop. It takes forever to select which images you want to import.

Anyway, when syncing the images I noticed each one took about 10-20 seconds — quite long, but worth it considering the images were RAW. This also gave me a little bit of time to inspect each image. I had nothing else to do so I looked over them one by one as they dropped in. I didn't make any changes and simply evaluated them based on quality. https://petapixel...
Photography's Contemporary Era Has Come To An End
LOS ANGELES, Nov. 20, 2017 /PRNewswire/ -- Photography is at the heart of our visual worldwide culture. So why are the major online fine art sites, as well as the international photography fairs and galleries, so over populated with 20 to 50 year-old images that may be collectible, but are no longer truly contemporary. http://markets...
The Disappearing New York City of Todd Webb's Photographs
Todd Webb's New York didn't disappear all at once. It's impossible for me to look at these pictures and not think of my arrival in New York from the Midwest as a young man in the late 1960s, when much of the city Webb had photographed two decades earlier was still present. The subway cost twenty cents, and there were still cushioned seats and porcelain-covered handholds for the straphangers (a word I first encountered in print and pronounced as "straffindger" until it provoked giggles from a colleague). The Third Avenue El had come down several years earlier, but many of the Irish bars and small-scale retail and service shops that had grown like mosses in the shadows of its tracks were still present. Chinese food was still Cantonese (the chop suey parlor would have been right at home in 1960s New York). On West Forty-Third Street, in the building that had housed the offices of the New Yorker for more than three decades, I found — and cherished — a small shop called Music Masters, which sold hard-to-find classical albums, including many of its own manufacture that were available nowhere else. Every block, it seemed, had a store like that, and it was impossible for a newcomer not the embrace the old city that, for me, still exists in black-and-white memory. It was swiftly receding, but its grip was — and is — strong. http://time...
In High School Darkrooms, Shedding Light on a Vintage Craft
Sudani Ausby, a junior at the High School of Fashion Industries in Chelsea, squinted as she emerged from the darkroom holding a freshly printed 8-by-10 photograph.

She had used a decades-old Pentax film camera with a 35-millimeter lens to shoot the photograph. But the borders on the glossy black-and-white print were out of proportion, again.

"It rarely comes out the way you want it to," said Ms. Ausby, 16, as she peered at the photograph, still wet from the chemicals used to make the print. "But when it does, it's satisfying."

As younger generations embrace vintage things — like vinyl records and early gaming consoles — more students have become interested in old-school photography, increasing the demand for analog photography classes in high schools across Manhattan. https://www.nytimes...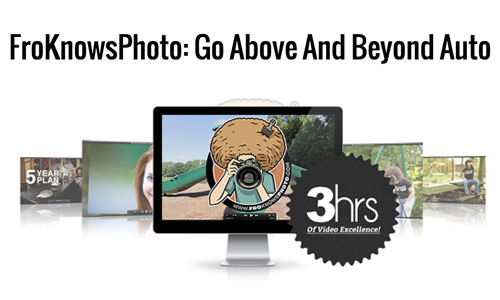 If you find value in the material that I offer, let's have a mutually beneficial exchange! Your donation helps to keep the New Media alive!
BECOME A MEMBER TODAY! http://www.chuckjines.com/grit-street...
Grit Street Photography Bookstore - http://www.chuckjines.com/bookstore/