WGN just did a story on the heroin epidemic here in the Land. They said a $10.00 bag could "keep an addict high for a day or two." That's just not correct, at least not in my experience. I do not know a single addict that stays high all day on one $10.00 bag. Most heroin addicts that I have encountered have about a four bag per day habit on average, with some addicts having as much as a 10 to 12 bag per day habit.
This is Shaggy. I've watched Shaggy inject as many as three $10.00 bags, one right after the other. No $10.00 per day habit here: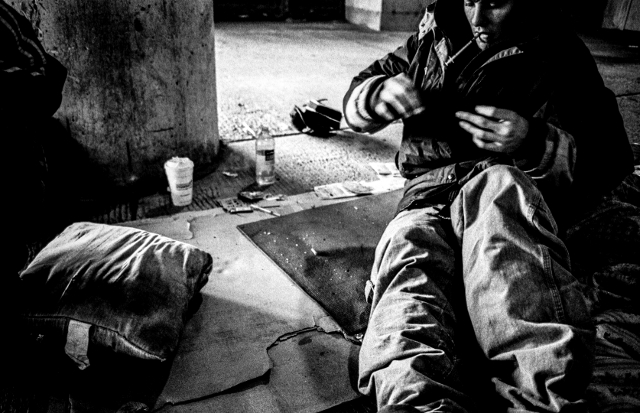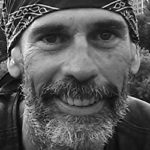 Chuck Jines is an internationally published independent documentary photographer and photojournalist.
Chuck's passions center around the controversial questions concerning the nature of reality, the human mind, society, and current events. He covers news events, social events, and loves to share his social documentary photography of people, places, and things.
Chuck is also an Amazon author and the publisher of the magazine, Gravis.
Chuck's work has been published by prominent news publications such as the BBC, The Daily Mail, The Guardian (2), New York Mag, and the fine-art magazine, Corridor Elephant.
Chuck's video work has been used by ABC News/Rock'n Robin Productions special on Hurricane Katrina. Chuck has also provided fixing services for CNN's "This Is Life" with Lisa Ling (Season 3 Episode 3, The Black and White of Heroin), and has been invited to display his work at the Chicago History Museum.
As well, Chuck has given presentations of his work at Chicago State University, and at DePaul University College of Communication. Chuck's work on heroin has also been exhibited at the Gallery 7 in Joliet Il..