Today's media doesn't want to inform you, they want to control you. Help support the new media and independent journalism.
BECOME A MEMBER TODAY!
Receive Access to Exclusive Content on Street and Documentary Photography, Lightroom Editing, Printing, and More!
BONUS!!! All members now have access to the Gravis Magazine PDF Archive. As I publish more issues, they will be added to the PDF archive collection. There are currently two issues published, which cost $12.39 each in hard copy. As a Member of this website, you will now have access to all the Magazines in PDF format! Enjoy, and if you find value in what I have to offer, please tell your friends.
Membership Subscription Only $36.00 Per Year!
Pay with PayPal
7/07/2017 - I currently have some 93 blog posts in the Members Only Content section of my website, plus my complete video course on film development. I'm also adding new content all the time. At only $36.00 per year, that's well under $1.00 per post! Content includes videos, podcasts, and written entries on photography.
If you find value in the material that I offer, let's have a mutually beneficial exchange! Your support is essential to this website, as well as my freelance documentary projects, which are 100% funded by viewers like you.
Please help support my efforts by giving a one-time donation, or by signing up for a yearly membership subscription!
With each subscription you will receive access to Members Only blog content, including my complete film development video course! Your support is greatly appreciated!
Awesome membership content. Thank you so much for all that you do. I learn more here than anywhere else online. Well worth the money. Thanks. -Frank

"After watching this I went home and took probably 50 pictures of my wife and my dog last night (the kids were in bed). I had no idea how much control there could be with a flash! I always assumed it had to be really far away or it washed everything out. I learned a ton in this and a ton by playing with it. I look forward to seeing how you actually use this "in the wild" with out being a Gilden. Thanks for the fantastic content." -Gabe
Membership Subscription Only $36.00 Per Year!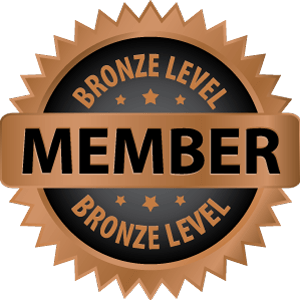 Basic Membership - Bronze level members receive access to all Bronze level member content which includes videos, podcasts, and written entries on photography.
Bronze level also receives access to my complete film development video course, and my Playing Light by Ear: Using Flash In Street Photography video series!
While you may cancel your subscription at any time, I do NOT offer refunds.
Reviews:
-Just renewed my yearly subscription! I have been learning from your videos for the past year and it has been well worth the price. Thank you for all that you do and like I always say on twitter; one of these days I will make it up to Chicago for a workshop. -Thomas

-Awesome membership content. Thank you so much for all that you do. I learn more here than anywhere else online. Well worth the money. Thanks. -Frank
-While I don't agree with everything you say/post I have to say that you are one of the realest most transparent people I've followed online. Your membership is worth a lot more than what you are charging. You are much appreciated. Keep doing what you do. -Scott

-Great content, fantastic articles. -Robert