Archive for Thoughts Out Of Season
What Memorial Day means to me

My grandfather, Charles Ross Jines entered life eternal at 9:40 PM, Fathers Day, June 19, 2005. He was born to Charles Sr. and Lillian Jines on January 21, 1916.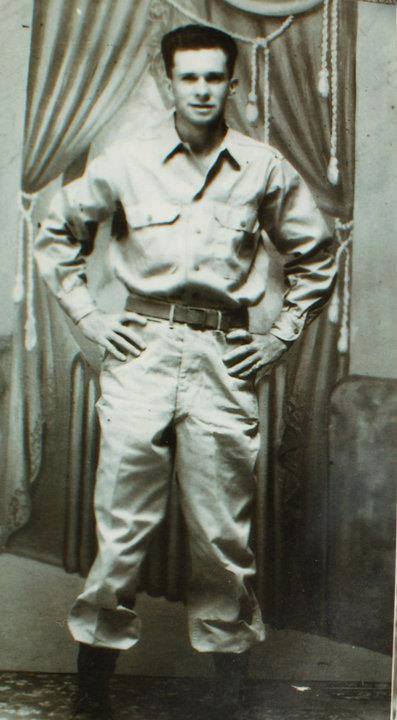 During the Great Depression, Charles was forced to leave formal education to work in the Chicago stock yards to help support his family. Charles served in the Illinois National Guard for many years as a means of providing horseback riding and summer vacation, during his two week camp duty at Camp McCoy, Wisconsin.
The Guard was still using horse drawn caissons up to that time. During WWII Charles was assigned to the 289th Field Artillery observation unit. During his service he received two Overseas Service Bars, an Asiatic Pacific Theater Ribbon, two Bronze Battle Stars, one Philippine Liberation Ribbon with one Bronze star, a Good conduct Medal, and a World War II Victory Medal. He and his unit were commended on June 2, 1945 for "fine performance in capturing Santa Fe and Imugan and opening the Ville Verde trail for its entire length."
Charles was a true patriot of this nation who put his life on the line to defend his country. Charles received his honorable discharge January 29, 1946 at Camp Grant IL. Charles retired from the Guard after more than 25 years of service in 1978.
Charles was blessed with five children, fifteen grandchildren and four great grandchildren. My grandfather never even graduated high school, and yet was a highly intellectual man. A stack of books could always be found on the table next to his chair.
He loved horses, boating and after retirement took up golf. Most of all, he was a family man, devoted husband, loving father, grandfather and great-grandfather. His family mourns his loss but celebrates his life, which was a blessing to us all.
To my grandfather, all those who have served, and all the brave men and women serving now in the defense of this great country; thank you and God bless.
To all the Jines family members who have fought and died fighting in every American war, including the Revolutionary War - This song, is personal. Levon sings this song with conviction because it's part of his culture, and you just can't fake that.